Pictures of Coins of the UK
by Tony Clayton
---
Thirty Shillings
---
Sovereigns (1817-present) <<-- : -->> The Two Pounds/Guineas
History of Thirty Shillings
Values of Thirty Shillings
---
Fine Sovereign
---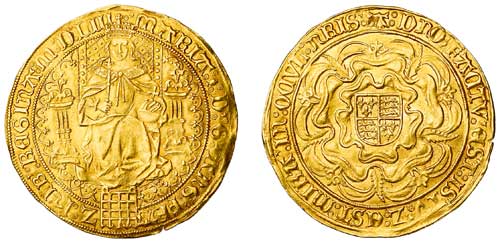 Mary (sole rule 1553-1554), fine sovereign dated MDLIII (1853)
Mintmark pomegranate. S2488
Courtesy of Spink.
---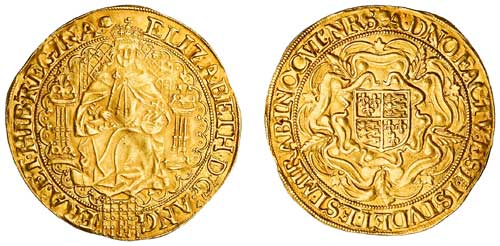 Fifth Issue Fine Sovereign, mintmark tun
S.2529
Courtesy of Spink
---
Rose-Ryal
---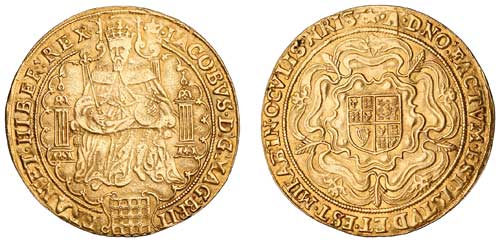 Second coinage Rose Ryal (revalued at 33s in 1612)
Mintmark mullet/coronet (1611-12). S.2613.
Courtesy of Spink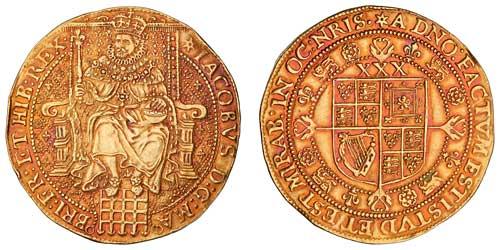 Third coinage Rose Ryal (1619-1625)
Ornate back to throne, mintmark spur rowell.
Courtesy of Spink
---
Acknowledgements
I readily acknowledge the kind permission given by Spink of London and Jean ELSEN & ses Fils of Brussels to use images from their website auction catalogues.
---
Links
Sovereigns (1817-present) <<-- : -->> The Two Pounds/Guineas
Main History Index
History of Thirty Shilling Coins
UK Coin Values Index
Values of Thirty Shilling Coins
---
Pictures of Coins of the UK - Thirty Shillings
Copyright reserved by the author, Tony Clayton
v8 31st March 2015